Project Share
Donate spaghetti and spaghetti sauce to feed those in the Project Share program. Donations accepted the 1st Wednesday of every month from 10:00am to 12:00pm.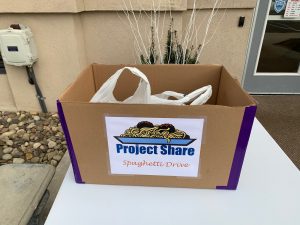 Community CARES
Donate Ramen to feed those in the Community CARES program. Donations accepted the 2nd Wednesday of every month from 10:00am to 12:00pm.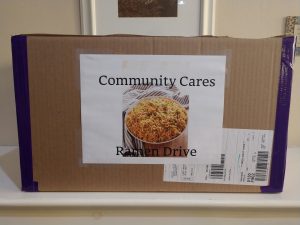 Community Aid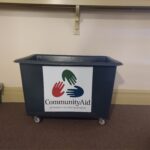 Donate gently used shoes and clothes to help Community Aid. Clean out your closets after you go shopping or when spring cleaning and find items you haven't worn in 6 months.
Emergency Ukraine Support Donation
Thank you to everyone who donated to help the Ukrainian people! 1st UCC was able to raise a total of $5,260 to send to Direct Relief! So many Ukrainian refugees will benefit from all the medical supplies Direct Relief will be able to provide with this donation.
Carlisle SPY Program
Want the chance to make a difference in 165 children's lives? Volunteer to help out with the Carlisle SPY Summer Camp and After-School programs or purchase supplies this program needs to help these children. Please contact the church office to learn more (oneucc@1stuccofcarlisle.org or 717-243-2512).
Take Control of Your Health with Testing.com!
Lindsay Johnson, Community Outreach for Testing.com, says… "STDs can be undetectable in their early stages and people can unknowingly transmit or receive these illnesses. As this gives rise to the importance of getting tested for STDs, it is also true that the topic can be uncomfortable. Testing.com has created a resource on the best home STD tests which outlines how home tests work, their reliability, and answers numerous FAQs. This guide is meant to empower people to make informed decisions and confidently seek the help that they need."
Find Great Memory Care for Your Loved Ones Through Caring.com!
Caring.com aims to provide informational resources and support to help everyone make informed decisions about senior care. They put together a series of guides meant to cover the common initial questions people had about Alzheimer's disease.
You can learn more about them here:
Intelligent.com
Obtaining a college degree not only increases your job opportunities but enhances prospects of career advancement as well. An article by the U.S. Department of Education revealed that college graduates generally earn 66 percent more than those with only a high school diploma.
Deciding on the right school and degree is vital in succeeding in higher education. For students interested in pursuing an online degree in theology or other Christian-based majors, finding the right Christian college is an important step. To make this process easier, here is a resource to help them determine the best educational environment that will both help strengthen their faith and provide quality education.
You can view our guide here: https://www.intelligent.com/best-online-colleges/christian/