Announcements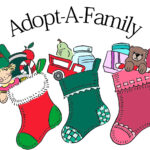 Adopt a Family Christmas Program!
Carlisle SPY Program is coming to 1st UCC!
Project Share Spaghetti and Spaghetti Sauce Donations
Community CARES Ramen Donations
Check out the Outreach page for more details!
Re-Opening Updates
Church has been open since April 11th
Check out the link below for Updated COVID Policies!
Pastor Chris's Vision for 1st UCC
Virtual Services
Church is currently open, and worship is offered in either face-to-face or virtual. If people wish to participate in-person, all people are required to wear masks and social distance, regardless of vaccination status.  Services and weekly devotions are offered through the link below. Services are also live-streamed via Facebook and available through Uber Teleconference [(717) 297-0493] Sunday mornings at 10:00am.