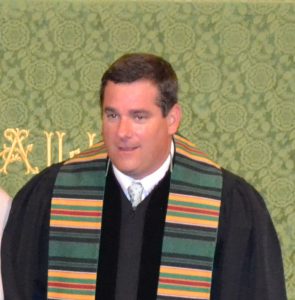 Chris Schwab – Pastor
Rev. Chris Schwab is originally from New England, and grew up in Connecticut and Rhode Island. He went to Lehigh University (Bethlehem, PA) for college. After college, he lived in the Boston area for several years, working in the human service field. Specifically, he worked with people who had mental health concerns. While working with this population, Rev. Chris worked in group homes as well as with people on the streets. In 1995, he relocated to Chicago, where he attended McCormick Theological Seminary. He enrolled in a dual program so that he obtained an MDiv. (Masters in Divinity) as well as a MSW (masters in social work). During seminary, he met his wife, Rachel. Rachel is also an ordained pastor in the Presbyterian Church (PCUSA). After graduating in June 1999, Chris then married Rachel and then they moved to the suburbs of Chicago.
In 2000, Rachel and Chris moved to Northeast Wisconsin to serve separate churches. Rachel was ordained in 2000, Chris ordained in 2001. Chris was an intentional interim minister for 3 churches in Wisconsin. Rachel and Chris have also served churches in Hawaii and Michigan before relocating to Carlisle.
Rachel's family lives in the Chicago area. Chris' family is in various places on the East coast. They like spending time together, whether it is activities at home, learning about new experiences or travelling. Noah has finished second grade, is very creative, likes to play games, and ride his scooter. Chris and Rachel were thrilled with what they saw on their recent visit to the church, interacting with people, and considering what potential there is for the people of First UCC. The entire family is excited about moving to Pennsylvania, settling into the community, and looking forward to meeting and journeying with the community of faith.
Meet Pastor Chris . . .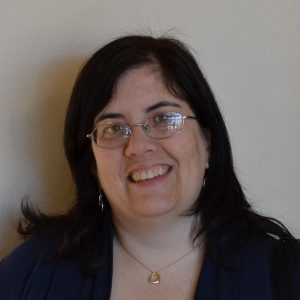 Rachel Schwab – Visitation Pastor
Rev. Rachel Schwab has served as a local pastor and chaplain in Illinois, Wisconsin, Hawaii, and now currently lives in Carlisle, PA with husband Chris and their son.  Rev. Rachel was born and raised in Chicago, IL.
She received her B.A. and B.S from Loyola University of Chicago in Education and Communication in 1993, and her M. Div. from McCormick Theological Seminary in Chicago, in 1998.  Rachel has been an ordained minister of the Word and Sacrament since 1998.  Rachel's hobbies include: singing, flute, yoga, reading science fiction, and spending time with family.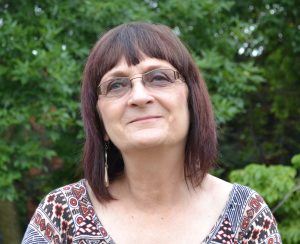 Donna Hale – Community Chaplain
The Reverend Doctor Donna Hale, oldest of three children, grew up in Cincinnati and graduated from the University of Cincinnati with a Bachelors of Science in Criminal Justice. Donna received her master's in criminal justice and doctorate in social science from Michigan State University's School of Criminal Justice. After retiring from Shippensburg University as a professor of criminal justice, she earned her Master of Divinity and a Certificate in Youth and Young Adult Ministries from Lancaster Theological Seminary. Discerning a call to serve as a chaplain, Donna completed her Chaplain Residency Program at Hershey Medical Center after finishing her Clinical Pastoral Education Internship at Menno Haven Retirement Communities through Eastern Mennonite Seminary.
Donna has volunteered at Hoffman Homes for Youth and with dementia residents at Menno Haven Retirement Communities. Along with other United Church of Christ volunteers from Carlisle churches, she spent three weeks at the Pine Ridge Indian Reservation in South Dakota repairing and painting residences. Donna plans to complete board certification through the Association of Professional Chaplains. She is certified as a SoulCollage facilitator, and trained to use the Mandala Assessment Research Instrument (M.A.R.I.). Currently, Donna is enrolled in Oasis Ministries' two-year Spiritual Direction program which concludes in 2015. This September, Donna will participate in Columbia University's Narrative Medicine workshop. She and her husband, Tom, live in Newville with their Scottish Terrier, Kylee, and two cats Skylar and Fritz. Donna enjoys iconography, creating art projects, and reading mysteries.
Lyndsey Hendricks ([email protected]) – Office Administrator
Ken Stoner – Sexton
Sharon Maurer – Organist/Choir Director