Greetings and Welcome!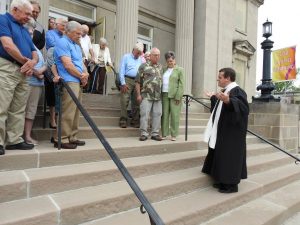 My name is Pastor Chris Schwab, pastor of 1st United Church of Christ (UCC) – Carlisle. It is my honor to be serving this downtown church for over 4 years. This is a faith community of diverse backgrounds.
Please come and experience hospitality and connections in the life of this church. There are Sunday and weekday worship services offered, opportunities to serve the community, and times to be in fellowship with one another.
No Matter Who You Are Or Where You Are On Life's Journey, You're Welcome Here!